---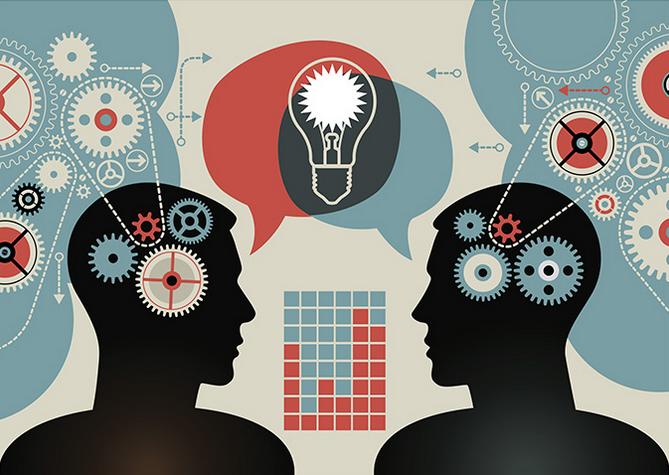 Intranet Learning and Development


The pace in which technology has advanced has transformed the workplace. This has impacted all spheres of corporate culture. It has also changed the learning philosophy in organizations. Interpersonal communication and collaboration has emerged as a game changer in this entire evolution of technology in Learning and Development (L&D). Many organizations have gradually started shifting away from traditional classroom style learning. Organizations have today increased technology implementation into their L&D programs; as a result, cutting training cost and focusing on "anytime, anywhere" learning.
With the current workforce being highly 'mobile' and digital, the idea today is to make learning accessible from anywhere at any time. For instance, mobile learning emphasizes on integration of learning with life and work, so that training, coaching and learning is no longer seen as a separate activity that has to take place in a classroom setting. Therefore, this form of learning has been seen as disruptive and 'paradigm-shifting' in the current context of technological evolution. Even social learning has been widely acclaimed by organizations across the globe. The presence of platforms like Quora, LinkedIn, and even WhatsApp cannot be ignored in the context of social learning. These platforms are widely used and highly effective when it comes to sharing, discussing and learning. However, these platforms are not organization specific and are available to the wider mass.
In the age of mobile and social domination, a uniting engagement platform for learning can emerge highly effective. Integration and optimization is the starting point where the journey of developing organization begins. For this, organizations need to inter-weave the content with the workflow; it is necessary to push further and further till learning becomes a part of the everyday work as opposed to a model where the employees constantly have to go back to the Learning Management System (LMS). Therefore, learning and training through the use of Intranet is rooted in the idea that communication and collaboration within the conventional classroom setting is usually not as effective as the potential carried by technology-enabled collaborative learning.
Intranet can be an efficient tool that brings both mobile and social together on one platform that is dedicated solely to the concerned organization. Intranet as a platform for learning is seen to provide a gamut of Intranet learning and development practices. Some of these being:
INTRANET AS A DISCUSSION FORUM: Interaction among employees is an essential part of running a successful organization. Not only does intranet serve as a database of internal files, documents, and other information that can be made accessible to anyone within the organization, but also acts as a forum where each and every employee can start and participate discussion on varied topics. This automatically makes learning more collaborative and engaging. Learning becomes even more effective when the intranet is mobile-enabled with real time access. Most intranets allow the archiving of documents making it easier for referencing in the later stage of learning. Moreover, even if new employees miss training sessions, they can have instant access to content used during training. All of these will result in a substantial time and cost savings resulting in increased employee productivity.
INTRANET FOR VIRTUAL COACHING: Effective use of an intranet can also reduce the need for regular face-to-face training and coaching. Computer-based training systems have already been recognized to be highly effective for managers that have reportees dispersed across sites, locations, and countries. It is not only cost intensive to bring employees from across locations in one place, but is also time consuming. Thus, for organizations with offices spread across the globe, intranet-based training system is the answer. Intranet software allow upload of videos, making training sessions easily accessible even while sitting in a remote location. The extensive use of real time video conferencing platforms like Skype and video streaming platforms like Youtube has left little room for compromise. E-learning through web video with streaming media on intranet platforms is now a reality, so a trainer or a coach can demonstrate and conduct classes from a different location using the intranet to bring employees together.
Further, today short bite-sized videos are highly popular among the workforce that is always 'on the go' and busy. Intranet that be accessed from any location becomes a platform where the short videos can be posted by trainers and coaches on a regular basis to keep the learning workforce engaged and 'in-touch' with the training material. Therefore, regardless of your company's size, industry or location, incorporating video as part of your internal learning strategy is a must for engaging and training employees in the most efficient and effective way.
INTRANET FOR SHARING LEARNINGS AND OPINIONS: Today blogging has become extensively popular and taken up by a large number of people. Instead of creating personal blogs, many people today use LinkedIn to publish their ideas, thoughts, learnings and opinions with their professional network. As a result, the published blog becomes beneficial for everyone using the professional networking site. Similarly, providing a platform for employees to share their own columns, articles and blogs with other employees can emerge as a effective tool for employees to learning and grow from each other's ideas and understandings. Not to mention, even articles, information and other learning materials that employees come across can be posted in the portal to be made available for the rest of the organization.
While all these forms of learning are available as separate platforms, they become meaningless for organizations as they are not integrated and do not serve the purpose for organizational learning. Here's where the importance of intranet as a uniting, integrated platform that provides various modes of learning on a single point of access that has been designed with organization-specific target. Thus, intranet learning is a highly accessible tool and is an extremely useful communication tool, and can be used efficiently for collaborative learning.
If you like this post, please share it with your friends and colleagues!


Mayor Brain
Product Manager, Precurio